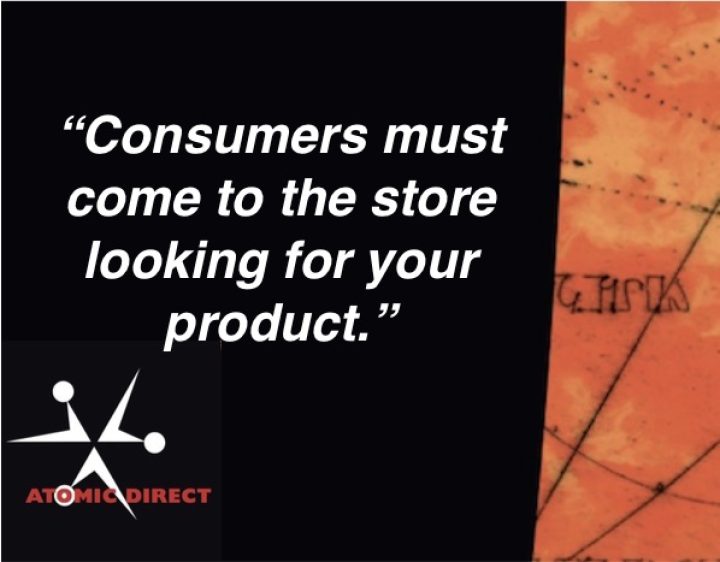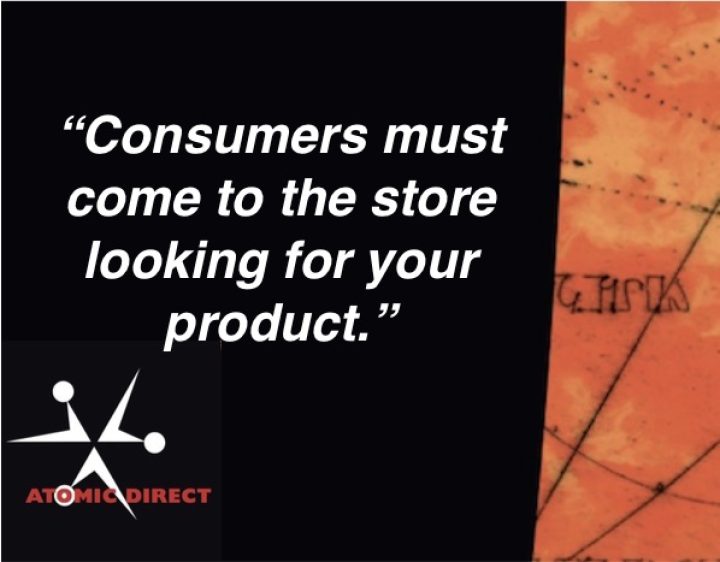 I've spent a career introducing innovative new products at retail and know how challenging it is to make them succeed. And today, as always, one critical challenge for innovative products still dominates:
You can't expect innovation to sell if you wait to educate consumers until they are in the store. Consumers must come to the store looking for your product.
Retailers have focused their attention lately on experience marketing and digital work. Both can be powerful sales drivers of a known product, but neither help with innovative products. After all, even at Apple—the epitome of an experience store—consumers have made their big choices before entering the door.
The Importance of Innovative Products at Retail. Product innovations are the core of brand and company health. If the innovations stop, companies wither. This last holiday season we clearly saw that stores without innovative products struggle to attract consumers, and fall back on discounting as their last resort.
What's needed to make innovative products succeed are clear messages that reach out into the market and draw consumers to the retail shelves looking for your product. But messages that make that happen have to break through the clutter. Consumers are bombarded by so many new widgets that it's hard to identify highly effective products amongst all the gimmickry.
The world of consumer marketing makes this more difficult:
Retail placement can't be relied on to drive introduction. Consumers in a store are generally on a mission – and rarely take time to investigate a new product they find there.
Exclusively online product introductions don't lead to mass market success either. They are generally low cost. And that makes them correspondingly low impact (on a national scale). At best, online sometimes offers a slow build to bootstrap into retail success over many years.
Most advertising (new media or old, brand or promotional) can't offer ways for you to get across meaningful innovation in a compelling way.
And social media? Seems that many companies have started betting their innovations on the viral power of social media. Every now and then they get lucky (and those successes are impressive). But social isn't a reliable approach for marketing innovation. The bottom line: if your company wants predictable success, social isn't the place to go.
Advertising and Your Return on Product Innovation. At Atomic we've started to focus on the Return on Product Innovation (or ROPI) to get a better handle on innovation's impact. After all, companies put tremendous hard work into their innovation and deserve a good return once that innovation hits the market.
From our nearly 20 years working with product innovation and the market we've come to believe the biggest impediment to reasonable ROPI are errors in advertising strategy. Yes…Advertising.
After all, it's a rare innovation project that takes marketing as seriously as the innovation itself. And it's rare advertising that communicates so clearly with consumers that they understand your product well enough to be ready to seek it out at retail — to demand the product in the store. But advertising must become a key part of the innovation project and there are advertising methods that can advertise innovation well.
Television Drives the Best ROPI. As a simple start, we've found that mass market innovations do best when TV advertising is used to drive their introduction.
TV is generally the most powerful medium for persuasion – and persuasive advertising approaches are the most effective when advertising new innovations. Persuasion is needed to create the consumer demand that leads consumers to walk into the store looking for the product. And when you create meaningful and authentic persuasive TV ads, amazing things happen.
It's not that television is the only medium to use with an innovation. But ROPI increases most when television is at the core of the innovation marketing. Think of it as the engine that drives everything else. And, yes, all the parts need to work together. But without an engine, the impact of the parts is limited.
In creating this engine, Atomic has a very unique vision of television that I'll detail in other posts. Suffice to say, it is a tremendous persuasive medium that delivers powerful product and brand messages. And, we know that when you use that vision to deliver the right messages about your innovation, TV makes the difference between failure and success. But even more, it generates higher Return on Product Innovation that pays off your investment.
Copyright 2016 – Doug Garnett – All Rights Reserved
Categories: Direct Response, Innovation, Media, Retail